A Night to Remember: Australia's Indigenous Fashion & Art Event
Thu Sep 21 2023 by Lauren Davidson
What a Night to Remember!
The Australia Indigenous Fashion & Art Event took us on an extraordinary journey through a tapestry of culture, style, and creativity.
The night was nothing short of spectacular!
From a stunning runway showcasing Kirrikin's luxury accessories to the mesmerising designs of Remi Wortmeyer and Sarah Palmer.
It was a true celebration of fashion, art, and culture.
We honored Australian First Nations heritage and embraced sustainable fashion while creating an unforgettable experience.
A huge shoutout to everyone who joined us at the Australian Ambassador's Residence, making this night one to remember.
🏡🥂 Stay tuned for event highlights video and more exciting happenings!
#IndigenousFashionEvent #AustralianArtistry #UnforgettableNight
Oct 31, 2023 Lauren Davidson
In the bustling heart of Melbourne, Kirrikin brought a vibrant burst of culture and fashion to Melbourne Fashion Week. Amanda Healy's brainchild, Kirrikin, made its mark once again, this time with the captivating YES collection. This year's runway presentation resonated with hope, resilience, and the rich tapestry of Indigenous creativity.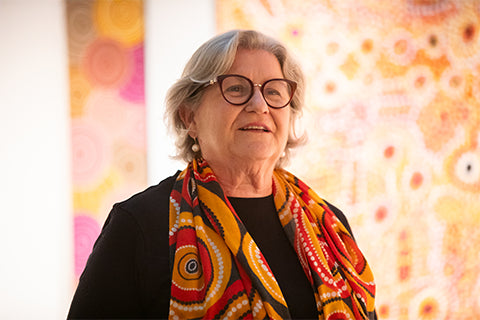 Oct 30, 2023 Lauren Davidson
Amanda Healy, the visionary behind Kirrikin fashion brand, seamlessly melds luxurious Australian art with contemporary fashion, underpinned by an unwavering commitment to sustainability and the promotion of Indigenous culture. With over three decades of experience in the mining industry, Amanda's unconventional journey culminated in the establishment of Kirrikin in 2014.