KIRRIKIN Promo Video for G'Day USA
Wed Jan 17 2018 by Mellisa Moyle
Kirrikin, an Indigenous Australian owned and operated luxury accessories label and social enterprise.
CHECK OUR COLLECTION

Oct 31, 2023 Lauren Davidson
In the bustling heart of Melbourne, Kirrikin brought a vibrant burst of culture and fashion to Melbourne Fashion Week. Amanda Healy's brainchild, Kirrikin, made its mark once again, this time with the captivating YES collection. This year's runway presentation resonated with hope, resilience, and the rich tapestry of Indigenous creativity.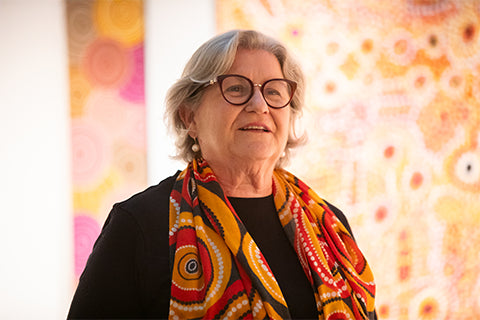 Oct 30, 2023 Lauren Davidson
Amanda Healy, the visionary behind Kirrikin fashion brand, seamlessly melds luxurious Australian art with contemporary fashion, underpinned by an unwavering commitment to sustainability and the promotion of Indigenous culture. With over three decades of experience in the mining industry, Amanda's unconventional journey culminated in the establishment of Kirrikin in 2014.