Kirrikin Photographic Q&A Series
Sun Jul 29 2018 by Mellisa Moyle
Each week, Kirrikin will be bringing you a new photo interview. The photo will feature just one question to a variety of subjects; including customers, models and more. For our very first feature, we've photographed and interviewed Ash Grant. Ash has worked with Kirrikin through her graphic design skills, and is also a professional basketball player with the Melbourne Boomers (multi-talented much??). Originally from Perth, Ash was super excited to visit the Raeburn Orchard for the first time (if only her reaction was caught on camera haha!), which is situated in the Perth Hills and is very popular with photographers and Instagrammers for it's incredible Autumn leaves and scenery.
Oct 31, 2023 Lauren Davidson
In the bustling heart of Melbourne, Kirrikin brought a vibrant burst of culture and fashion to Melbourne Fashion Week. Amanda Healy's brainchild, Kirrikin, made its mark once again, this time with the captivating YES collection. This year's runway presentation resonated with hope, resilience, and the rich tapestry of Indigenous creativity.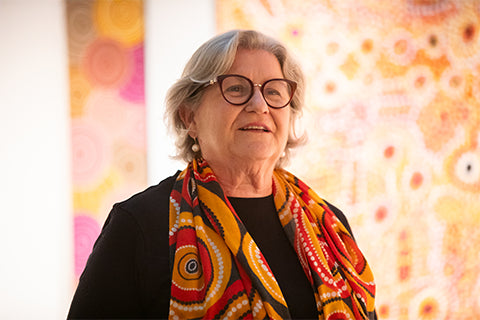 Oct 30, 2023 Lauren Davidson
Amanda Healy, the visionary behind Kirrikin fashion brand, seamlessly melds luxurious Australian art with contemporary fashion, underpinned by an unwavering commitment to sustainability and the promotion of Indigenous culture. With over three decades of experience in the mining industry, Amanda's unconventional journey culminated in the establishment of Kirrikin in 2014.